It occurred to me a couple of weeks ago that though I am very honest with my feelings and opinions here on AbundantlyKate, I've never really written a post introducing myself to y'all. I've gained some new blog followers over the last couple of months, which is totally awesome, so I decided it was about time that I tell y'all a little more about myself! I love reading posts like this from other bloggers because I really want to know who I'm reading, whose life I'm getting a peek into. From my career aspirations to my favorite Netflix shows, I'll be covering all the facts on the girl behind AbundantlyKate.
So now that I've said all that, let's talk about me! 
Who am I? 
My name is Kate Stedelbauer – no, it's not that hard to say – and I'm a dreamer, a Jesus-lover, and an aspiring country music singer/songwriter from southern Virginia. I started AbundantlyKate my senior year of high school, and this blog has gone through its fair share of changes over the last year and a half. It started out as your typical fashion/beauty blog, but has now morphed into a music & lifestyle blog where I talk to y'all about my favorite artists and recount the twists and turns of my musical journey. I turned twenty this past August, and I've been pursuing my career in the music industry since I graduated from high school in 2016. Shameless self-plug: I released my debut EP in March of this year, and I would LOVE for y'all to check it out. Entitled Mississippi, it consists of four of my original songs. I also have a YouTube channel where I release new acoustic versions of my other originals every other week. Also, please follow me on Spotify!!!
A little about my background, favorite artists, influences…
I've been playing guitar and writing music since I was ten. I grew up listening to a lot of different music from my dad's record collection (which I go into more deeply here). I got really into country music on my own as a kid, and that passion circled back around in high school when my songwriting really developed, and I consequently decided to pursue music as a career. My first big songwriting influence was definitely Taylor Swift – her debut record was released when I was in elementary school. Since then, I've discovered a plethora of artists that are all so important to my music journey, so I'll just have to give y'all a list:
Kacey Musgraves – potentially the most influential artist on my songwriting
Emmylou Harris, Dolly Parton – the queens of classic country music
Carole King and Joni Mitchell – incredible female songwriters and suffragettes for women in the industry
John Prine – the king of songwriting (in my book – I get to go see him live in November!)
Other favorites? Margo Price, Miranda Lambert, The Beatles, Lake Street Dive, Midland, Lillie Mae, the list goes on….
Okay, so if you've gotten this far, great! I'm not boring you. I promise I have other passions besides retro country music and female songwriters, like….
My dog! 
This is my pupper, Dutch. He is a chocolate mini Schnauzer, but we're pretty sure he's actually half cat. He's very independent, doesn't like to walk on a leash, and only comes to you if he wants to…he really only does anything if he wants to, unless you bribe him with treats. He is the love of my life and the cutest little pup there ever was and I just want everyone to admire his cuteness, so ADMIRE his CUTENESS, y'all!
Besides my pup, I'm also really passionate about health and fitness. I had a lot of self-esteem issues when I was younger which prompted me to start working out and eating healthfully. I started weight lifting in the last year (and lost 15 pounds – check out my before and after here) and that has increased my love for healthy cooking because I needed to eat the right things to fuel my muscles. I honestly could talk about this all day, but bottom line: I love to workout and I LOVE to eat! 
Besides all of that, I'll throw a couple more random tidbits out there for y'all to chew on:
Gilmore Girls is currently my show on Netflix (right now I'm in season 5), but I'm also a big fan out New Girl, HIMYM, Jane The Virgin, and more.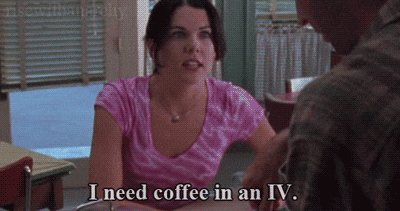 Speaking of coffee, I love coffee!! Maybe not as much as Lorelai Gilmore, but still: this girl is ALWAYS down for coffee. My go-to is a cappuccino with almond milk, and I have to actively resist temptation every time I walk into Target because my local store just put in a Starbucks…
Oh, and my happy place is Target. I am pretty sure I could get everything I could ever need from that place. Know a boy who wants to take me a relaxing little date? Tell him to take me to a Mexican restaurant (any Mexican restaurant, that's my other happy place!), and then to Target.
When it comes to my fashion sense, retro-cowgirl-meets-Joni-Mitchell-meets-60s-hippie-chick is the best way to describe myself. I love Free People, Jeffrey Campbell, thrift stores, and ANYTHING and EVERYTHING vintage. To give y'all a specific example of my style, I'll tell y'all this: last time I was at a vintage market, I bought a tractor belt buckle that I fully intend to attach to a belt and wear out in public. Yes, I am serious.
Well, now that I've talked y'alls ears off about myself, I will say this: I am so grateful that I was given the inspiration to start AbundantlyKate. This blog has become an outlet for me to express my creativity, convey my thoughts and feelings freely, and discover who I am as a person through all of it. I am excited to continue to share my journey with y'all as I pursue my dreams and aspirations, here in my present life and on into the future (and hopefully in Nashville, fingers crossed!!). If you are one of my readers, thank you so much for listening. To know that I am writing content that even a handful of people enjoy is enough for me. If you love Jesus, Gilmore Girls, country music, or anything else I talked about in this post, please leave a comment below! I would love to hear from my readers. ❤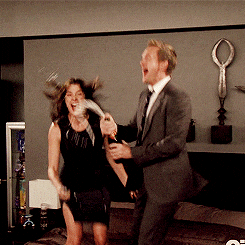 So, this is my imaginary toast to the future of AbundantlyKate. Thanks for sticking with me!
As always, much love. 
FOLLOW ME:
INSTA // TWITTER // FACEBOOK // SPOTIFY // YOUTUBE
© Kate Stedelbauer and AbundantlyKate, 2017. Unauthorized use and/or duplication of this material without express and written permission from this site's author and/or owner is strictly prohibited. Excerpts and links may be used, provided that full and clear credit is given to Kate Stedelbauer and AbundantlyKate with appropriate and specific direction to the original content.